13 -14 - 15
SEPTEMBER 2019
ALTA VALTELLINA
SPORTS CARS MEETING
We would like to thank you for your interest in the 13/14/15 September event (Alpi Extreme 2019)
We are sorry to inform you that the event has been CANCELED below we will explain briefly the reasons for this decision.
Between the locality of S.Caterina Valfurva and Bormio there is a landslide "FRANA DEL RUINON" which unfortunately creates major organizational problems, given that it would have been a central point of our passage and we have little time to reorganize ourselves otherwise.
With your understanding, please stay in touch and stay updated on this page for future events.
ARE YOU A CLUB?
WITH 10 AND MORE SUBSCRIPTIONS
click here..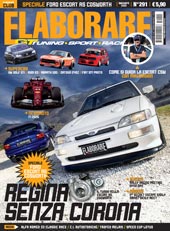 All the elemental logos on this page are the intellectual property of King P. Solutions by G. P. Ungaro, any unauthorized use will be legally persuaded.
Extreme Pass, autoraduno; Auto Meeting; Autoraduni; Auto radini 2019; Event; Events, Car; Cars; Supercars; Cult event; Super Car meeting; Sport cars ; Car